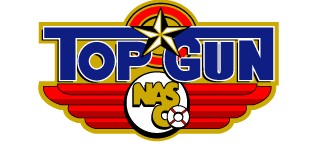 Leadership training is a significant component of NASCO's menu of services. During this course, students enter into a three to five day leadership training program designed to enhance their ability to generate teamwork and to gain a more complete understanding of safety at their specific facility. The waterpark environment provides a rich training ground because many leadership topics can be combined with practical operational strategies.
Each facility's management team chooses the young adults that participate in the course. The students' level of experience may vary from one year to five years. These individualsare highly motivated and possess the desire to omprove themselves as well as the corporation they represent. Leadership training can focus on many components but Top Gun allows each participant to help the facilitator define the parameters of the course based on the students' perceived weakness.
Both classroom and practical components will be utilized to generate group dynamics and foster learning by participation from the students as well as the facilitators.  This is a class where we facilitate learning by participation from the students. NASCO's goal is to guide learning and to promote safety and leadership.
Course length:  20 hours